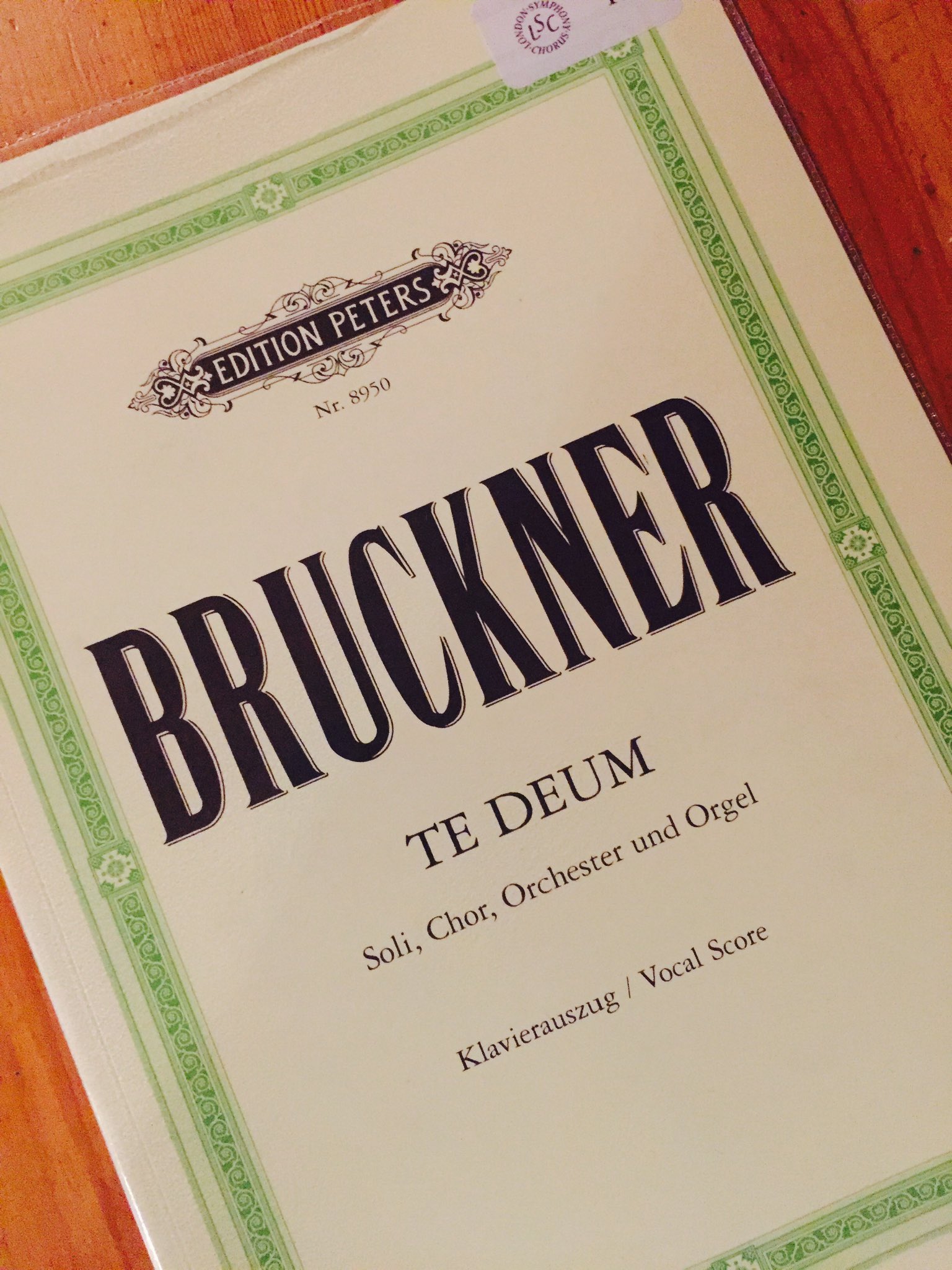 This is just one more of my quick bedtime postings whose aim is to bring an amazing piece of music to the attention of readers who may not have encountered it before.
Yes, 'advocacy' and 'outreach' of this kind is something that's meant to be the responsibility of the BBC. But since the BBC is currently devoting all of its energies to trying to make you support yet another war of neo-imperial aggression against a nation that won't bend the knee to the US gangster-state — just one more dereliction for which Britain's warmongering state broadcaster will never be forgiven — I'll have to do the job myself…
The work in question is the Te Deum (drafted 1881; final version 1884) by the Austrian symphonist Anton Bruckner (1824-96). For some reason, the piece has been on my mind all day today; I really have no idea why.
If you were to press me about what I consider to be the single most remarkable feature of this 22-minute masterpiece, I would mention something that hit me very forcefully when I first heard it, back in the early 1980s: the way that it appears to be speaking two musical languages at the same time. On the one hand, that is to say, we are aware of an instrumental and harmonic 'palette' that belongs to the 1880s (as they appeared to Bruckner, at least!) — but, on the other, we also hear sounds that cannot fail to suggest a world of music that is vastly more archaic…
I don't think I know any other piece that is historically 'bifocal' to quite this radical extent: if you know of one, please let us all know!
As for the work's text, it is something that must have meant a great deal to the devoutly Roman Catholic Bruckner — a man whose religious belief seems to have been of a naive purity that marked him out as something of a bumpkin in the intellectually sophisticated imperial Vienna of the late nineteenth century. I have dug up a translation of the 'Te Deum' text so that everyone can look through it before the music starts…
You are God: we praise you; You are the Lord: we acclaim you; You are the eternal Father: All creation worships you. To you all angels, all the powers of heaven, Cherubim and Seraphim, sing in endless praise: Holy, holy, holy, Lord, God of power and might, heaven and earth are full of your glory. The glorious company of apostles praise you. The noble fellowship of prophets praise you. The white-robed army of martyrs praise you. Throughout the world the holy Church acclaims you: Father, of majesty unbounded, your true and only Son, worthy of all worship, and the Holy Spirit, advocate and guide. You, Christ, are the king of glory, the eternal Son of the Father. When you became man to set us free you did not spurn the Virgin's womb. You overcame the sting of death, and opened the kingdom of heaven to all believers. You are seated at God's right hand in glory. We believe that you will come, and be our judge. Come then, Lord, and help your people, bought with the price of your own blood, and bring us with your saints to glory everlasting. Save your people, Lord, and bless your inheritance. Govern and uphold them now and always. Day by day we bless you. We praise your name for ever. Keep us today, Lord, from all sin. Have mercy on us, Lord, have mercy. Lord, show us your love and mercy; for we put our trust in you. In you, Lord, is our hope: and we shall never hope in vain.
Now, if you ask me, this text is worthless beyond all description: words like 'vacuous', 'inane', 'ludicrous', 'servile' and 'stupid' all ultimately fail to do justice to the self-deluding imbecility of its conceptual content, insofar as there is any.
But it wasn't worthless and stupid to Bruckner — and that's all that matters here.
Here's his setting:
MD
—
If you've enjoyed reading this or another posting, please consider making an anonymised micro-donation in return! Micro-donation — 50p, 50c, whatever — is the way to sponsor the creation of quality content outside the control of corporate-owned and power-serving media structures. To micro-donate to me, with guaranteed anonymity, simply click on the button… Thanks!